Designed according to extremely strict specifications, the Amadeus 5 Mk2 cable is dedicated to wiring (& bi-wiring) loudspeakers and to power cables.

This speaker cable / power offers superior performance thanks to the use of materials and manufacturing methods that are rare in this price range.

The conductors are six core pure copper OCC and its insulating structure (Air Geometry Design) uses air with a pattern designed by the mark itself.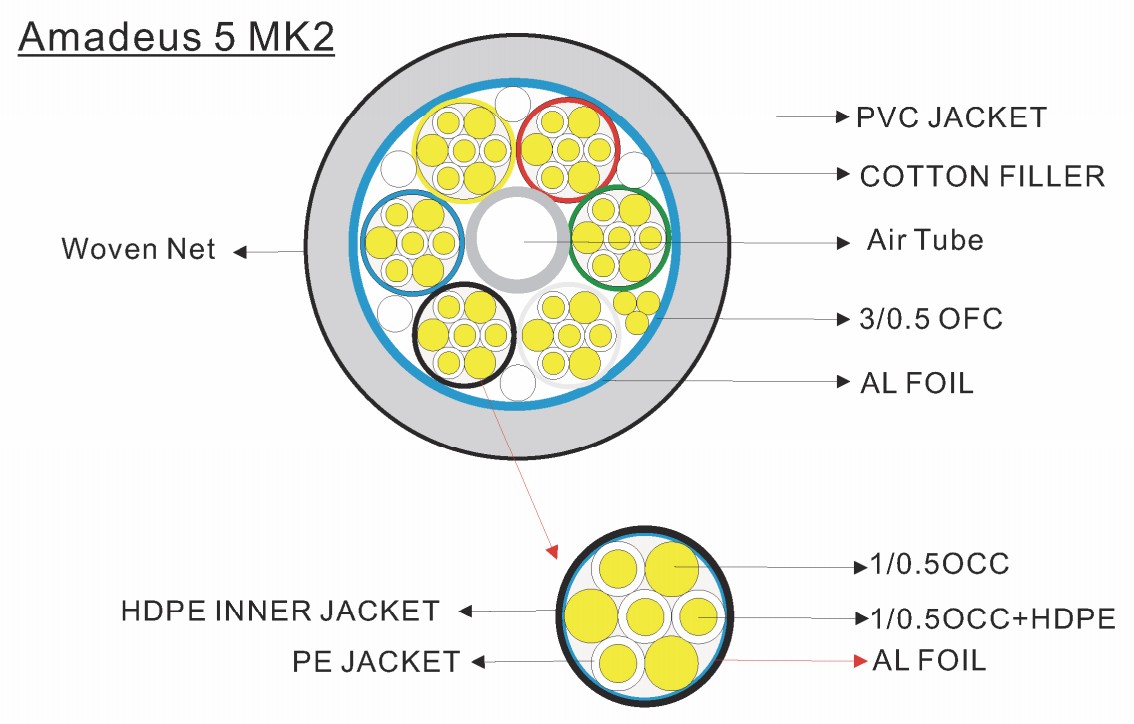 The connectors are arranged so that the wiring of your devices according can be "tuned" according to their strengths and their weaknesses. One can dedicate 2x2 conductors to the positive and 2x1 conductor to the negative to obtain a rich and balanced sound stage in a bi-wiring context. Conversely, less symmetrical arrangements may also be made for filter / crossover.

In addition to the six main strands of 16AWG there is a seventhdriver designed to connect the mass and thus avoid most noise.

Definitely audiophile, Amadeus cable 5 Mk2 offers pure performance through high quality multiple conductors and a protective screen shield Aluminum / PP / PVC.

All conditions are met for optimal resistance to interference with minimal distortion.
Bi-wiring amplifier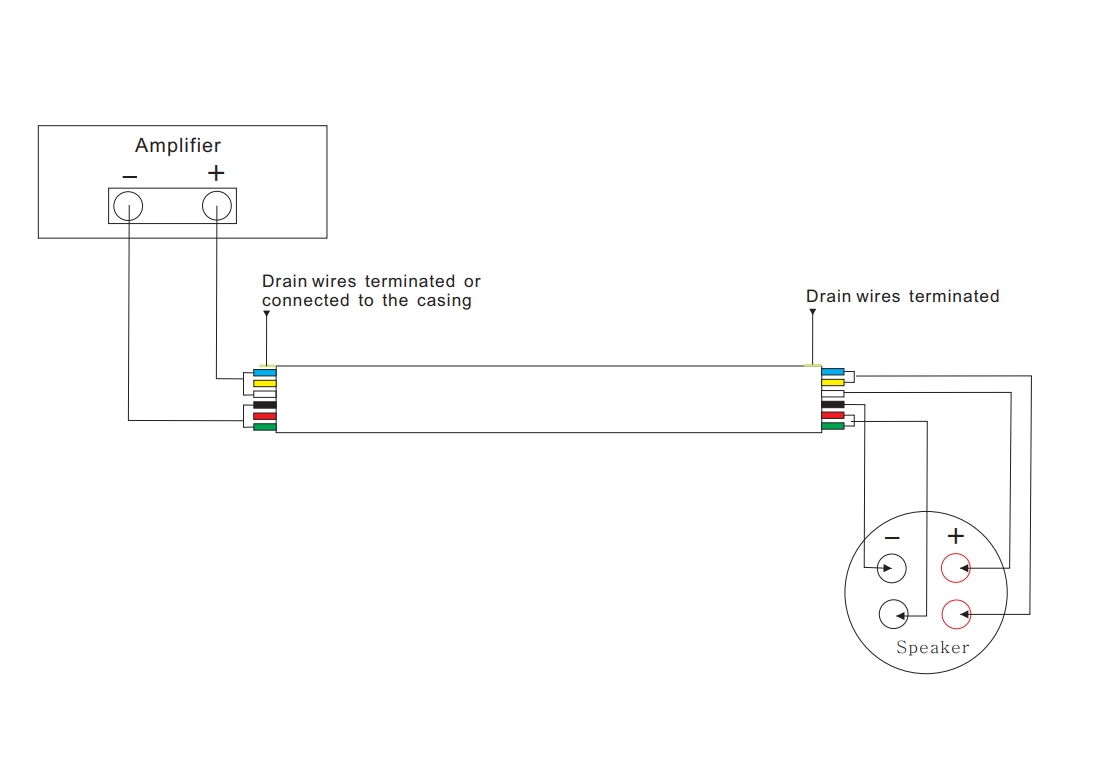 Wiring for AC outlet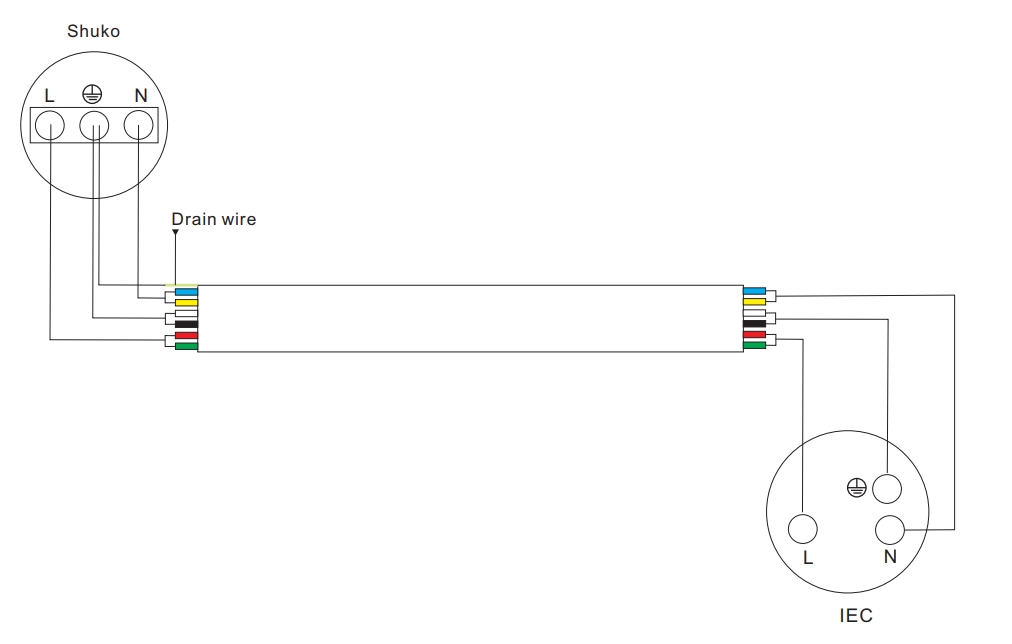 SPECIFICATIONS
Type
Cable sold by the meter
Conductors
Pure copper OCC 11AWG (4.17mm²)
Cores
6 cores made from 6x7 conductors
Insulating
Designed by Ramm / air geometrical structure and polypropylene
Diameter per conductor
Approx. 2mm
Total Diamtètre
16mm
Common use
Speaker câble / Double speaker cables / power cable
PVC body
Braided Nylon & PVC Body Blue
Ramm Amadeus 5
Incredible performances, inserted in my hifi system I got improvements on all parameters. Detail, crazy mid frequencies and the voices literally come out of the speakers !. The sound acquires clumsiness in detail and has a better definition. It is one of the best cables I have ever tried. I have inserted it in the cdplayer obtaining an unexpected improvement. It needs a little bit of running in but in the end it will allow you to get a truly compelling sound. The price then is really low when compared to performance.
Customers who bought this product also bought:
Products from the same category

Products from the same brand